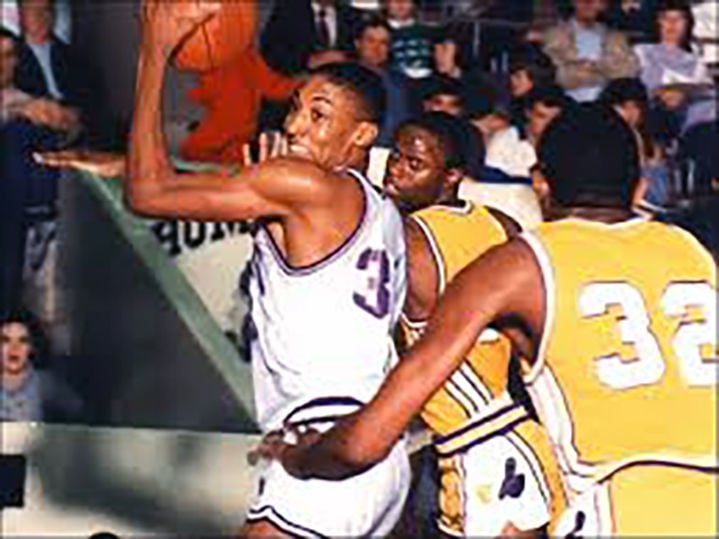 Recently I had the chance to go visit my mother and father in Hamburg, Arkansas. Hamburg is the hometown of basketball superstar Scottie Pippen, who happens to be my uncle. He's the baby of a family of 6 sisters and 5 brothers. Scottie Pippen and his brothers recently started a construction company in Hamburg, Arkansas, Pippen Enterprises LLC, which is now developing an exclusive golf course that will be open to the public. Scottie Pippen brings new economic life back to his hometown of Hamburg, Arkansas.
Billie Pippen, Scottie's older brother says: "Pippen Enterprises LLC has added more jobs for the youth, and has turned around this town's unemployment rate." Unemployment has been high among the African American and Hispanic American neighborhoods within this town. Many of the factories that once employed many of the town citizens closed down and moved many of their factories to South America or Mexico, leaving many of these small town citizens virtually unemployable. Many of you reading this may never have heard of Hamburg, Arkansas but here is where a legend was made. It may be just another small town to you but this is Scottie Pippen's hometown. Many of the town citizens love and treat him as their own. He doesn't have to worry about people bothering him for autographs; here he can relax and enjoy his visits. Most remember him as a kid growing up around this small lofty town. Did you know Hamburg High School is the best basketball playing school in their conference since 1970? They also had many of its high school basketball players to join the CBA league and eventually Scottie Pippen striking NBA success and don't forget William Pippen, (Scottie Pippen's nephew).
Currently Scottie Pippen and Pippen Enterprises 18 hole golf course is planning on hosting a celebrity charity game. With many golf, basketball and music celebrities playing a charity benefit game. I'll keep you abreast on that matter though. This shows that people do remember where they can from no matter how successful they become in life. Many of Hamburg's senior citizens are glad to see that jobs are now returning to their town in hopes that many of the youth would decide to live in Hamburg, since most of the town's youth finish High School and move away in hope of finding employment elsewhere. Scottie Pippen has brought new hope to his hometown of Hamburg, Arkansas with Pippen Enterprises LLC with their economic development plans to help the town grow.