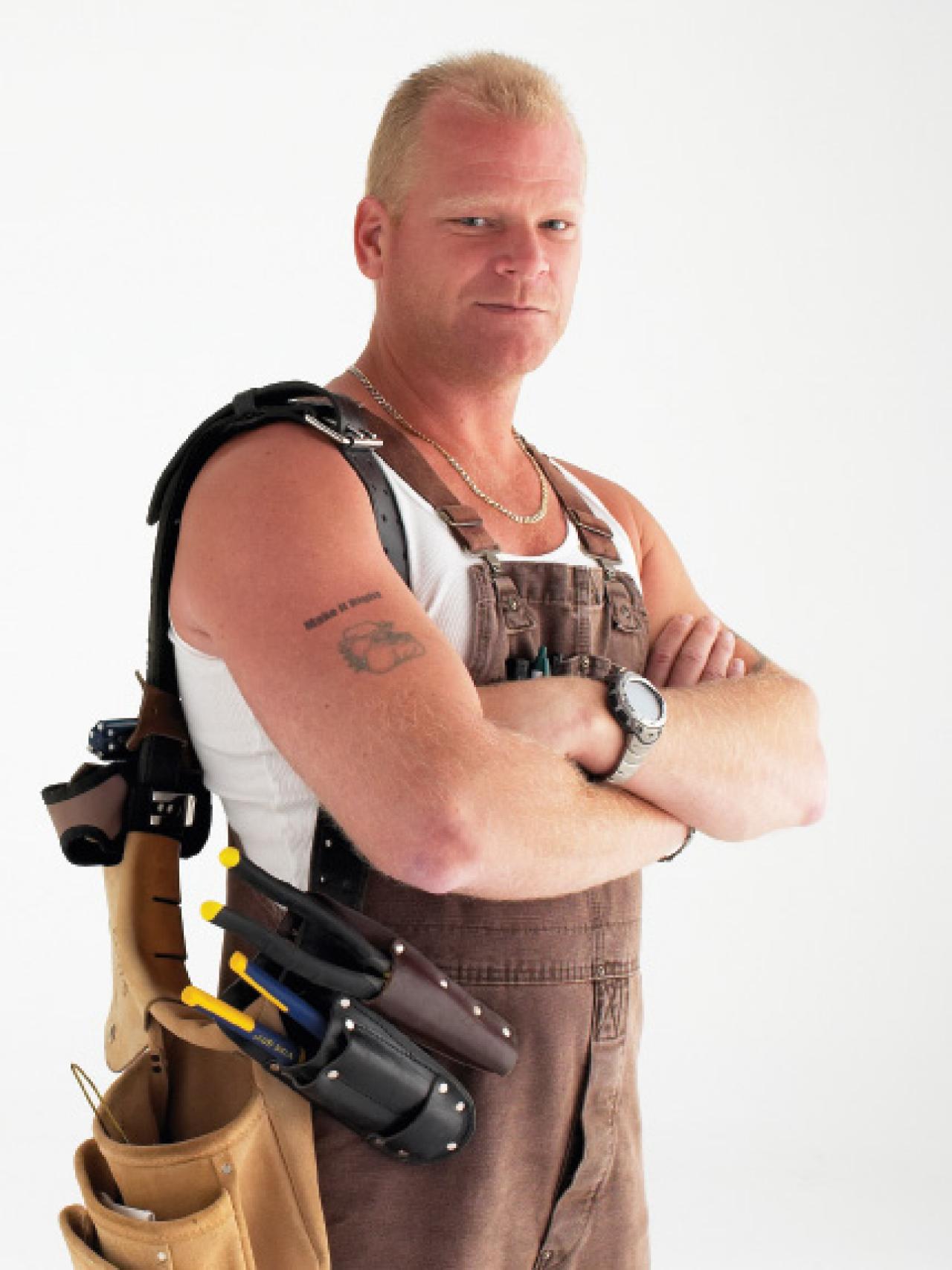 Construction is expensive, and when something needs a big fix, property owners often don't have the financial resources for the project. That's where shows like HGTV's "Holmes on Homes" and Discovery's "Construction Intervention" step in. The shows have many similarities as well as some stark differences.
Holmes on Homes
Originally airing on the DIY Network, "Holmes on Homes" has become a huge hit since it began showing on HGTV. (While both networks are owned by the same company, HGTV is available in more markets, making it more accessible.) The show is hosted by contractor Mike Holmes.
Holmes, whose mantra is "Do it right," is a stickler for proper procedures. In the show, he comes to the rescue of homeowners who have befallen construction nightmares. Often, the problems stem from previous construction performed by inept or dishonest contractors.
Holmes and his crew come into the home, tearing the improper construction apart and redoing everything to Homes' strict standards. Along the way, viewers are shown the problem, learn why it is an issue, see the further issues cause by the problem, and finally learn how to properly fix the problem.
While having high standards and pushing his crews to exhausting limits, Holmes maintains a calm demeanor throughout each project. As new problems arise, he is likely to shake his head, shrug his shoulders, and start in on the needed repairs.
Construction Intervention
Unlike Mike Holmes, Charlie Frattini of Discovery's "Construction Intervention" is loud, brash, and more than mildly abrasive. When a problem arises on Frattini's job site, he is likely to throw things and yell a string of expletives that result in a prolonged bleep. Nonetheless, Frattini's crew is loyal and have a profound respect for their boss.
On "Construction Intervention," Frattini's crew comes to the aid of businesses in New York City. Working on a deadline of less than a week, construction and design crews revitalizes restaurants and shops. The owners of these businesses have all, for one reason or another, fallen on hard times been unable to complete necessary repairs. With careful planning and an expert crew, Frattini turns things around for families in dire need.
Frattini is also a demanding boss, driving his crews hard with an iron fist. However, unlike "Holmes on Homes", this show focuses less on educating their viewers about the construction process.